Looking for dental filling treatment in Ghaziabad?
give us a call today!
Fix your dental cavity problem & pain permanently with dental filling treatment at Rekha Dental Laser & Implant Center
Set appointment today!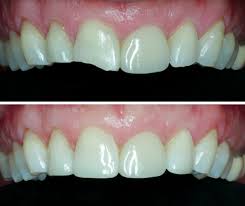 Top Rated & Best Dentist Clinic in Ghaziabad
The best dental treatments for the same fixed rates. Our experts will work with you for as long as it takes to help you feel comfortable during your dental appointments & treatments.
Common Questions about Dental Filling Treatment
What is a filling

It is a way to restore a decayed/damaged tooth back to its normal shape and function. The filling is inserted in the empty area of a decayed or damaged tooth/teeth.
Should I replace my silver filling?

If you've had your silver for a long time then, yes, if the filling is cracked, dislodged the it should be replaced.
Will filling stand out in my smile?

Dental fillings can be visible, but they can also blend in so well that it is difficult to identify. The difference lies due to the different materials used for fillings.
How do I make my filling last?

To maintain your fillings you should maintain good oral hygiene by
Brushing and using a mouthwash regularly recommended by your dentist
visiting your dentist for regular check-ups,
if you feel any discomfort in your filled tooth consult the dentist immediately.
How long does a filling lasts?

The filling has a potential to last a lot of years if taken good care of.
Do fillings hurt?

The procedure is largely painless, it is quite normal in some cases to experience some pressure or sensitivity afterwards for some time and it goes away quickly
How many fillings can be done in one siting

Multiple fillings can be done in a single sitting depending on the conditions of the teeth.
Can I eat after a filling?

The answer is yes, but in some cases it is advised for precautions for a specific time duration before you can resume normally.
When does one needs a filling?

• Blackish discoloration of tooth
• Sensitivity to hot and cold
• Food lodgement in tooth
• Broken tooth
• Difficulty in chewing food
• Minor/major decay of tooth
• Hole in tooth
Rekha Dental Laser & Implant Center Ghaziabad
Our goal is to provide exceptional dentistry & Wider smile.
Our reputation, as top rated dental clinic in Ghaziabad, is built on expertise & exceptional dental services.
We are here to help you
Contact info
Address
A-007, Raj Nagar residency, near Delhi 6 mall, Raj Nagar Extension, Ghaziabad, Uttar Pradesh 201003
House No 622, First Floor, Satyam Enclave , New Kotgaon, Opp Rakesh Marg, Ghaziabad, Uttar Pradesh 201001
Make your appointment today!